I've been a satisfied customer of ING Direct for nine years, so imagine my dismay to learn that this arm belonging to ING Group of the Netherlands will be sold off soon. If you are not familiar with ING Direct, I'll explain. An easy-to-navigate online bank, ING offers high-yield on savings and checking accounts along with investments and mortgages. Unfortunately, ING Group was one of the banks to receive a government bailout. The Dutch government gave the bank €10 billion (roughly $14.9 billion), which it must pay back. To do this, ING plans to have its U.S. company, ING Direct, sold by 2013.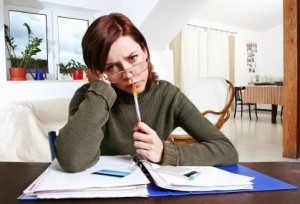 Several banks have bid on ING Direct, but no deals are in place yet. The most noteworthy player in the game right now is Ally Bank, owned by GMAC. Frankly, I don't trust Ally because of its parent company. It seems impossible that such a bank could keep ING Direct running with the same set of customer and corporate values. It seems I'm not the only one concerned either. Financial bloggers everywhere are raising eyebrows and wondering where they will put their money if ING falls into the hands of this undesirable competitor.
In a perfect world, Motley Fool would buy ING Direct and run it with sound financial values, but that's not going to happen. Some may choose to stay with ING Direct because Ally already offers similar banking products, making it less likely that the account structures will change. The rest of us are looking at other options, but few make the grade. Here are the options I'm considering:
PerkStreet
As an existing PerkStreet Financial customer and frequent guest writer on their blog, placing my savings at PerkStreet may be the best option. This is really a checking account, not savings, but I see no difference so long as I earn the cash. Balances over $5,000 receive 2% back on all non-pin purchases with the PerkStreet debit card. Everyone else gets 1% back. Special deals come up every month where you can get 5% off from selected retailers. Although I have yet to take advantage of the 5% cash back offers, I have been satisfied with the 1% earnings. Transferring my savings from ING Direct would add another 1% cash back to the account, yielding me an additional $600 a year for my trouble. No savings account can touch that return.
Smarty Pig
Another big contender, Smarty Pig, is an online savings account that currently pays 1.35% Annual Percentage Yield (APY). As far as I know, that's the highest savings yield currently available. In addition, when you make non-pin purchases from selected retailers, you get 10% back on your spending. The social savings aspect of the bank allows family and friends to contribute to your account. Although the 10% on purchases is tempting, it only applies at retailers that have partnered with SmartyPig.
Ally
Ally Bank competes well against ING Direct, with a comparable 1% APY. This is the least likely option for me, given my distrust of the company. However, I like to keep an open mind and am willing to consider Ally if it turns out to be the best option. Checking accounts also earn interest, but at only .9%. So far, the bank has created some highly competitive banking products that should appeal to ING Direct customers, if they can get over the difficulty many have in trusting a bank spawned from the notoriously unfriendly GMAC.