If you've recently tried – and failed – to open a bank account, your listing in ChexSystems is likely to blame.  You can try to get your name removed from ChexSystems, but, in the meantime, you still need a bank account.  And, if your name does stay in ChexSystems for the full 5 years, you will need a long-term banking solution.  Luckily, a second chance bank account can help.
What is second chance banking?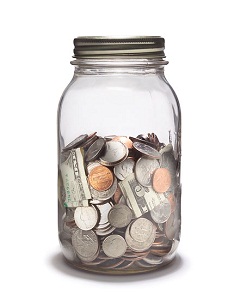 Designed for people with financial problems – like being reported to ChexSystems – a second chance bank account can give you a fresh start, and provide you with the convenience of having a bank account.
Since they cater to people with financial issues, you will usually not have to go in for an interview or go through a credit check to get your second chance bank account.  A simple application is typically all you need.
Second chance banking is open to virtually anyone who is listed in ChexSystems.  The only way you might be turned down for a second chance bank account is if you were reported to ChexSystems for fraud.  However, some second chance banks will accept practically everyone in ChexSystems; you just have to find a bank that suits your needs.
So, what can you get out of second chance banking?  There are 7 benefits to getting a second chance bank account:
Your ChexSystems listing doesn't matter. It can be frustrating, and downright embarrassing, to walk into bank after bank trying to open up an account.  With second chance checking, officials know you've had some problems, and they will not judge you for it.  Second chance bank accounts are far more lenient, even if your banking past isn't so good.
A second chance bank account can help you boost your credit. Even though your listing in ChexSystems has no bearing on your credit score, many people who are in ChexSystems have problems with their credit.  But, by having a second chance bank account, you get the opportunity to pay your bills on time, avoid bouncing checks, and showing that you really have gotten more financially responsible – which can eventually raise your credit score.
Second chance banking doesn't come with huge fees. Just like virtually any other bank account, you will have to pay some fees, but the costs associated with second chance banking are not much higher than they are with traditional bank accounts.  Depending on your second chance bank account, you may have to pay monthly fees or a per-action fee – like every time you deposit money or talk to a customer service representative.
Many second chance bank accounts come with debit cards. Debit cards have become one of the most popular ways to pay for things.  Without one, even simple purchases can become inconvenient.  However, with second chance banking, you don't have to envision life without a debit card.  Most second chance bank accounts will give you one, so that you can go to ATM's, make purchases, and enjoy the same fraud protection that traditional bank account holders have.
Second chance banking allows you to take advantage of many of the same benefits as traditional bank accounts, including:
Check cashing
Check writing
Online banking, like online bill pay and the ability to check your balance
Direct deposit
Overdraft protection
An account that's FDIC-insured
Monthly statements mailed to you
Automatic bill pay
The ability to make online transactions, like opening a PayPal account
The ability to apply for a loan, which can be next to impossible if you do not have a bank account
Second chance banking is cheaper than other alternatives. Check cashing and money order services come with hefty fees that are much higher than any fees associated with second chance banking.  Plus, with either, you wind up carrying a lot of cash around – which can be risky.
More banks have started offering second chance banking. Before, it was tough to find a second chance bank account.  Now, even big banks – like Compass and Wells Fargo – have started opening second chance bank accounts.